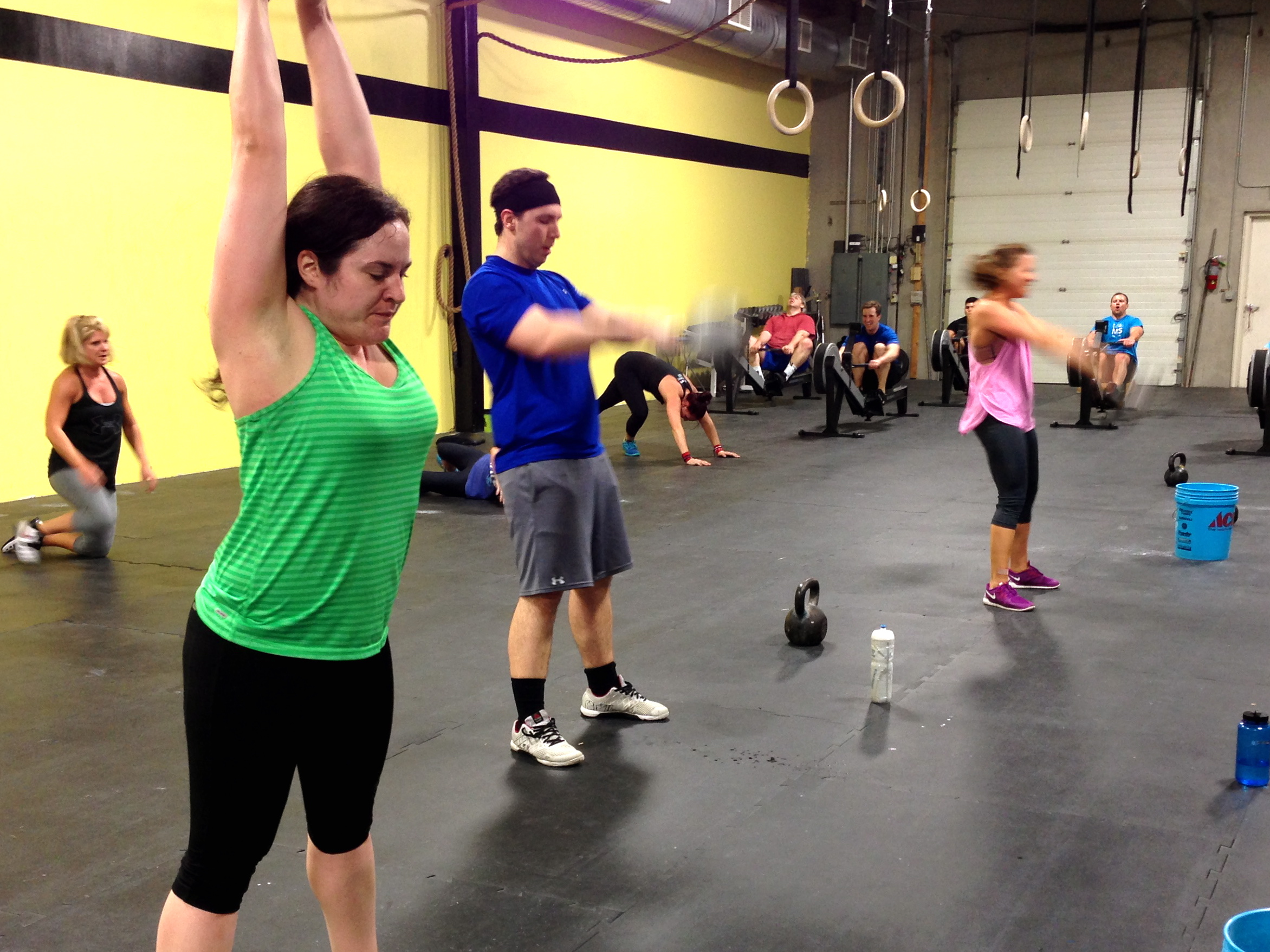 Jessica E, Josh H, and Jacque swingin' their 'bells. A few of our many hard-working and consistent members. Keep doing what you're doing guys!
---
SWU C - 3 rounds not for time (10 min cap)

L-handstand, 10 alt'g
Hollow/arch roll, 3 sec pause in each position, 2x each direction (8 total)
Wall balls, 8-10 reps, focus on perfect form - knees out, vertical torso
Fitness
A1. 8-12 ring push-ups, rest 1 min
A2. 5-8 Strict pull-ups, wtd if possible, 3 sets, rest 1 min
+
25 min AMRAP @90% effort pacing:
Row 400m
75m farmer walk, 24/16kg per hand (6 lengths or 3 down-and-backs b/w black pillars)
3 wall walks
Notes:
- add wt if possible on push-ups; do from floor if lacking stability/strength
- we'll start in different places on the AMRAP
- when you get to the row, just pick one that's available - it doesn't have to be "yours"
Performance

A. EMOM x10: 1-3 muscle-ups
+
25 min AMRAP @90% effort pacing:
Row 400m
75m farmer walk, 32/24kg per hand (6 lengths or 3 down-and-backs b/w black pillars)
5 wall walks
Notes:
- see Fitness