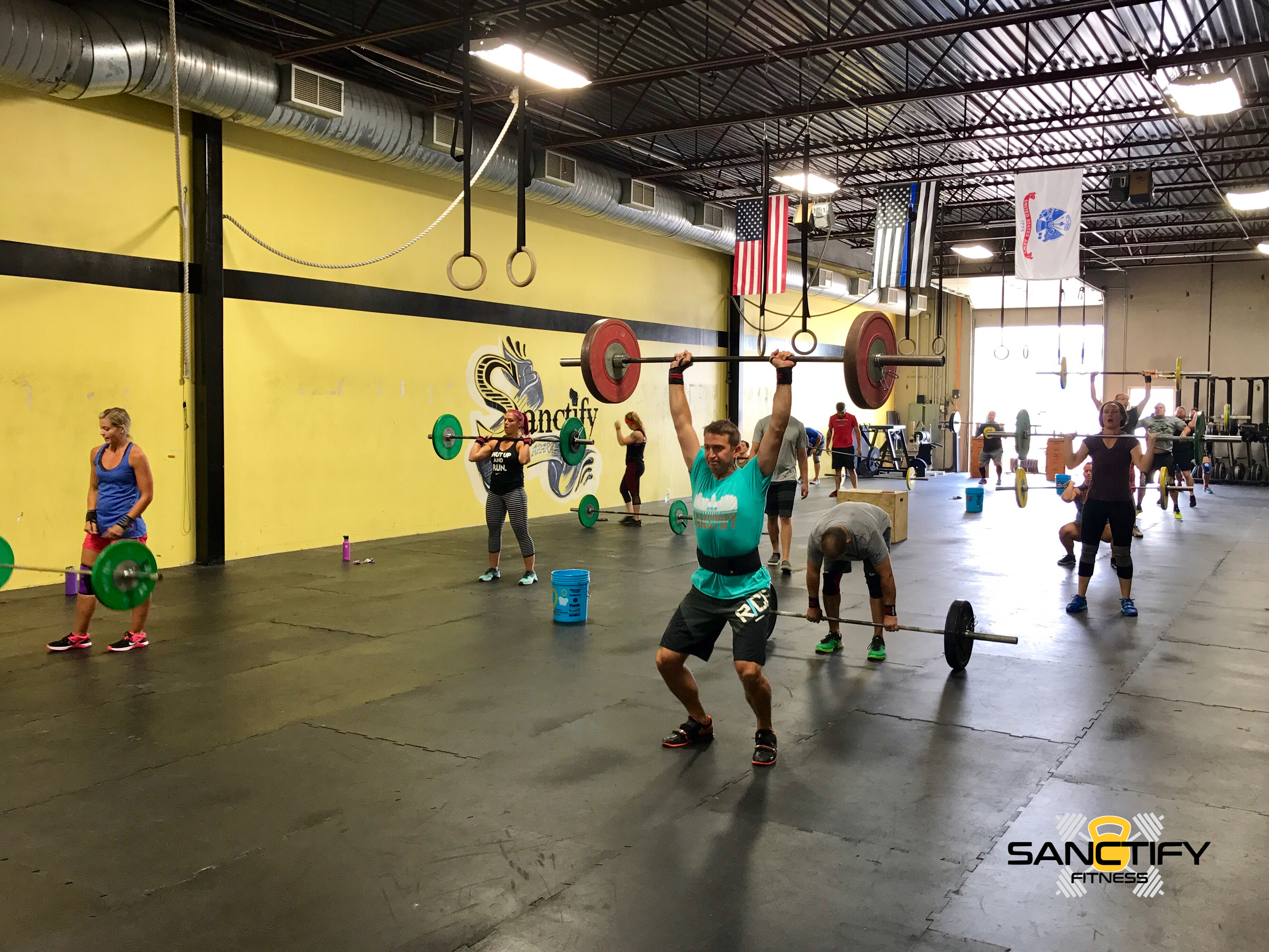 Love a full gym!
Context: Practice
Strength: 5 x 3 Front BOX squat - 15 of 15 (5 sets of 3 reps, same weight across, approximately 80 - 90% of front squat).
Super Set: 5 x 5 weighted strict pull up -or progression (5 sets of 5 reps, "across," scale to the same challenge as the main lift).
Metabolic Conditioning: "Crooked Launch"
For time
Row (Health: 800m / Athletic: 1000m* / Performance: 1200m)
then 3 rounds for time
80' kettlebell suitcase carry – that's one KB only (20' out and back two times) (Health: 26lb / Athletic: 35lb* / Performance: 53lb)




10 left single arm kettlebell swings (same)




10 right single arm kettlebell swings (same)




10 goblet squats (same)
*Women's "Performance" weights and reps (Rx)
Scaling Guide: 8 - 11 minutes, about 4:00 for the row, then 2:00 per round
Compare to: April 21, 2017
Coaching Tips: Go hard on the row buy in. The suitcase carries are going to act as sort of an 'active recovery' each round. Keep your shoulder back, chest up, and abs tight. Switch arms as desired. Single arm kb swings are Russian height. Don't let your shoulder internally rotate on the kb swings. After the first round, you will be more recovered from the row and you should be able to speed up a bit!
Optional 'Cash Out'
: 10 toes to bar, 15 air squats, 100m run, 4 rounds.
---